FirstCuts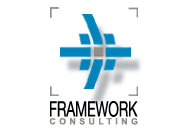 A Framework Consulting Online eZine
High-Stake Interventions — New Ideas Issue 6 December 27, 2006
Trinis Coming to Jamaica
by Francis Wade
Editorial
I decided to write a shorter version of FirstCuts from vacation here on the outskirts of Johannesburg, South Africa.
My trip here has been interesting, as this is truly a country of contrasts that is in the middle of a mighty transition. What is obvious is that south.. they are taking this quite seriously.
A recent trip to the Apartheid Museum taught me how seriously they take the business of bridging cultural differences. When my niece sang the national anthem I could see how hard they have worked to create common ground — the anthem has four verses, sung in four languages, in two entirely different tunes.
At the same time, our recently concluded study indicates that we West Indian managers often mistakenly assume that we can overlook our cultural differences. As we discovered in our research, Trinidadian managers did this to their detriment when they arrived in Jamaica in the late 1990's to assume control of Jamaican companies.
The study was based on interviews of Trinidadian executives who have worked in Jamaica. The data we gathered focused on their experience of managing and running companies in a very different cultural environment.
In the report, which runs to some 16 pages of findings and recommendations, we describe the phases that executives go through when they come to work in Jamaica, and also how they should prepare themselves to survive and then succeed.
At the very least Trinidadian executives can take a page from the book of the South Africans: cultural differences are real, and bridging them well takes concentrated effort. Possibly the worst posture to take is to assume that these differences are minor,
because this is often construed as a mindset of arrogance.
This was certainly the reaction of Jamaicans working for the Trinidadian managers who fell into this trap.
Francis
*
Next Steps
~~~~~~~~~~
To receive an electronic copy of our report entitled "The Trinidadian Executive in Jamaica" send email to fwc-triniexec@aweber.com and you will be added to the mailing
list.
To discuss this topic further, ask questions, or make a comment, visit our company blog and add a note at http://tinyurl.com/y33nkz. We promise to respond.
Subscriber Q&A

"I must pause today to say that this is one of the most inspired
and insightful articles on business in the Caribbean I have ever
read. Very well done!"

General and Newsletter Subscription Info
To contact us with feedback, questions or praise, email newsletter@fwconsulting.com

To subscribe, please email firstcuts@aweber.com from the email address that you which to be subscribed from

Please feel free to use excerpts from this newsletter as long as you give credit with a link to our page: www.fwconsulting.com

FirstCuts © Copyright 2006, Framework Consulting, except where indicated otherwise. All rights reserved worldwide. Reprint only with permission from copyright holder(s). All trademarks are property of their respective owners. All contents provided as is. No express or implied income claims made herein. Your business success is dependent on many factors, including your own abilities. Advertisers are solely responsible for ad content.
FirstCuts: An Online Newsletter From Framework Consulting Inc.
954-323-2552
876-880-8653
3389 Sheridan Street #434
Hollywood FL 33021, USA